Freshers' Tour 2018: Loughborough
October 2018
The day began with an attempted vote of no confidence in the ringing master for making us get a 9am train to Loughborough, following a NUSCR pub sesh the night before.

Still, despite the early train for most of us and an early start for others, 21 people made it to Taylors Bell foundry where Peter England was to give us a tour of the foundry. Most of us were listening to the tour but Vic was distracted by a set of shiny gold bells that she had painted herself, just a few months ago while doing some work at the foundry.

The tour consisted of a look around the workshop, explaining how bells worked, explaining each component such as the headstock and cannons, a look at the wood working section of the workshop where we were shown how wheels were made and, to complete the workshop tour, a look at how bells are tuned.

After the tour of the workshop, Taylors opened the Foundry and explained to us the casting process, furnaces and ovens.

Following the tour of the workshop we went to ring at the foundry where we rang the very light 12. This was a challenge as it was the first time some people had run on 12, along side the challenges that are paired with such a light ring, regardless – we produced some decent ringing and had a good number of laughs and messing about, as is tradition with NUSCR.

Lunch was the next order of the day, we ate at the 3 nuns, a recommendation from Taylors. The food was excellent, and the atmosphere was lively.

Ringing after lunch was at Loughborough Parish. Ringing here was very good, ranging from some decent rounds and call changes to Plain Hunt on 10 (with Lydia doing a sterling job turning the 30cwt tenor), finally finishing with some excellent Yorkshire S. Royal.

After a brief march, we hopped on a bus and headed to Bunny, the final tower of the day. During the ringing there each learner new to ringing made amazing progress, and the usual culprits of plan bob, grandsire and plain hunt were rung.

Finally, we got back on the bus and headed home. After dinner at spoons the gaggle of remaining NUSCR headed to the Vic, joining a number of Beeston ringers for a social and chat fuelled by many pints and many gins!


Report by Fiona Kemm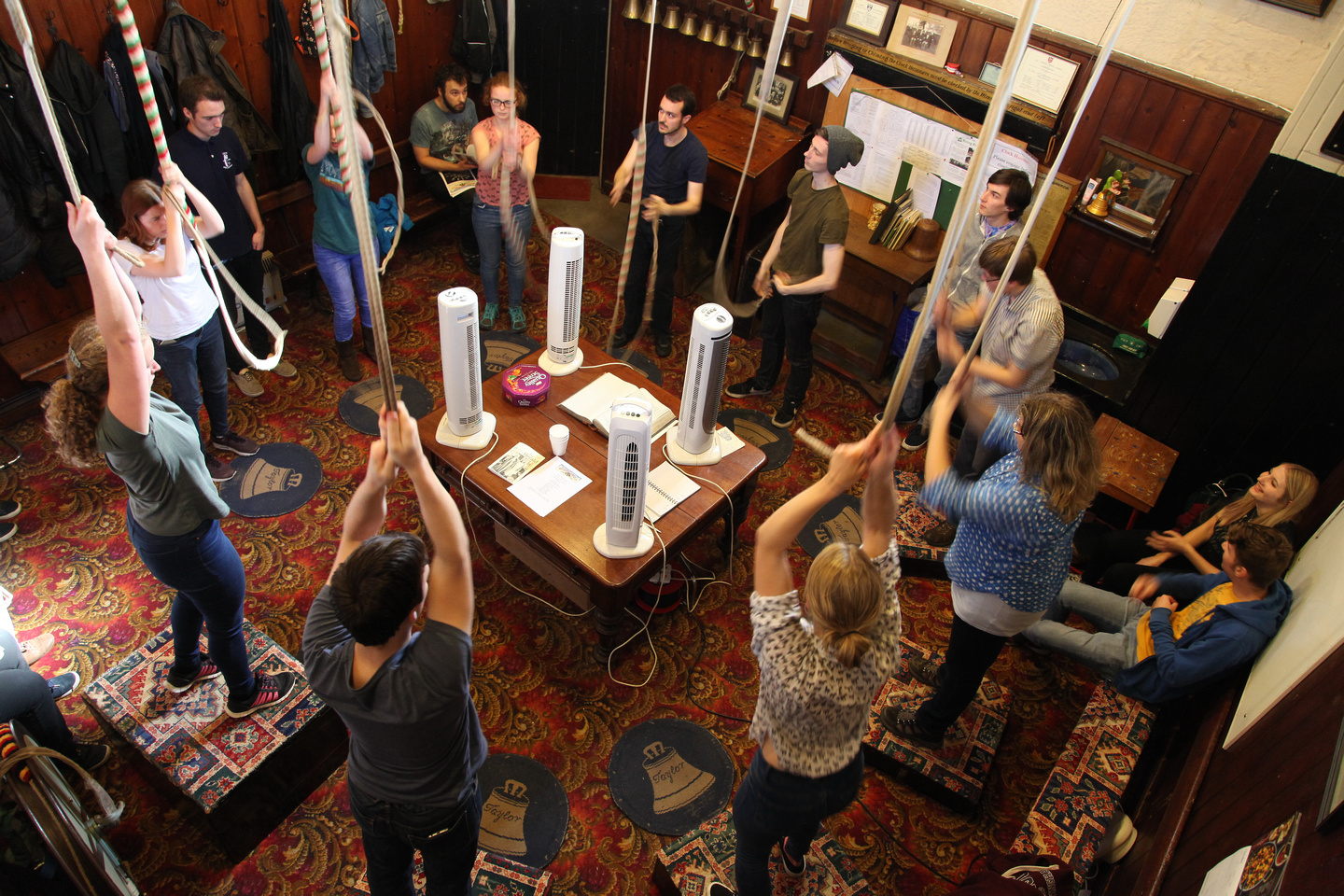 Back to Reports